About Taro's Origami Studio
Our Mission
The endless flow of creativity is in each of us. Our mission is to create an environment where freedom of expression is encouraged through origami folding.
About the Studio
Each Taro's Origami Studio is a space dedicated to the art and expression of origami folding. By folding origami one at a time with focus and care, one can enjoy the beauty of the process itself while your creativity is expressed from a sheet of paper to something completely new. Taro's Origami Studio offers hands-on corners, classes, and workshops for all levels of children and adults.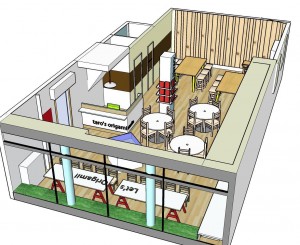 Taro's Origami Studio expands upon the traditional art of Japanese culture by creating new platforms that utilize touchscreen based origami software. We also offer party packages so that origami can be enjoyed as a group, allowing this art to be shared in a special moment and time.
Our vision is to make origami accessible for new and experienced folders alike.
Studio's corporate web site: https://www.tarosorigami.com
Contact/Visit US:
Brooklyn, New York
at Japan Village 2nd Floor "The Loft"
934 3rd Avenue Brooklyn, NY 11232
(Industry City, Building 4)
Tel: 718-360-5435
Email: studio@tarosorigami.com

---